Student Success & Tutorial Center
The Student Success and Tutorial Center (SSTC) is a collaborative space where students can receive assistance from highly trained peer tutors and dedicated faculty who specialize in a variety of academic fields. The center also offers an embedded counselor and provides a comfortable environment for students to study, research, or work on homework, individually or in groups. The SSTC is equipped with computers, power outlets, charging stations, printing stations, loaner battery packs and calculators, Wi-Fi, and click-and-share collaborative screens in the study rooms.
*Students must be enrolled in credit courses to utilize SSTC services. The SSTC is located in the Downey Learning Resource Center, first floor.

Blue Devil's Brew
Now Open!
Join us for your favorite Starbucks beverage and fuel your study sessions or casual meet-ups with a touch of coffeehouse charm right here on campus.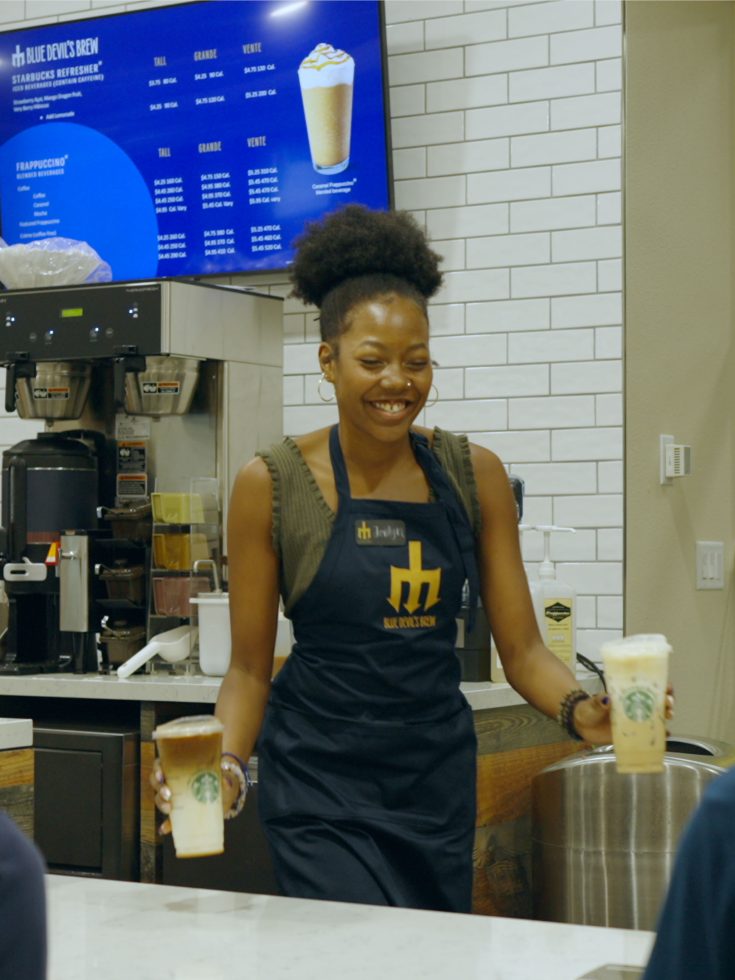 Location
Downey Center First Floor
Fall 2023 Hours
In Person Tutoring Available Monday – Thursday 9:00 am to 6:00 pm, Friday 9:00 am to 2:00 pm
Online Tutoring Available: Monday – Friday 10:00 am to 12:00 pm, Monday-Thursday 4:00 pm to 6:00 pm
Merced:  (209)-384-6329
or email tutoring@mccd.edu
Student Success & Tutorial Center Staff
Tomasia F Drummond

Director of Student Services and Learning Services

Student Success

Araceli Tilley

Administrative Assistant II

Student Success

Pakou Yang

Student Services Assistant

EOPS

Christine M Vasquez

Instructional Support Tech II

Student Success
Student Success Center Los Banos
Daniel Avalos Ruiz

Student Services Coordinator

Student Success