Student Government (ASMC)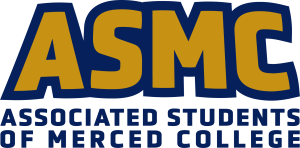 Associated Students of Merced College (ASMC) exists for the purpose of preserving, protecting, and defending students' rights, academic freedom, and representative student government; to promote the educational, social, and cultural opportunities of Merced College; to assist the enjoyment of the diversity of Merced College and the community at large; and to advocate for full student participation in the affairs of Merced College.
Merced College is committed to a safe and productive learning environment.  Our school district and Title IX policy prohibit sexual misconduct which includes sexual assault, sexual harassment, domestic or dating violence, and stalking.
For more information read on HR Title IX page.
ASMC Council Meetings
Monday's @ 9:00 am.
Please check the ASMC Canvas page.
We will be meeting in Student Union 137 .
Merced Campus
Student Union Building – 107
How to find us: Next to the Blue Devil Food Pantry.
ASMC Merced Officers: (209) 384-6115
Hours
Monday – Thursday: 8:00am – 4:00pm
Friday: 8:00am – 2:00pm
Saturday-Sunday: Closed
Suzanne J McGhee

Head Softball Coach

Athletics

Raul Alvarez JR

Student Support Coordinator

Student Services